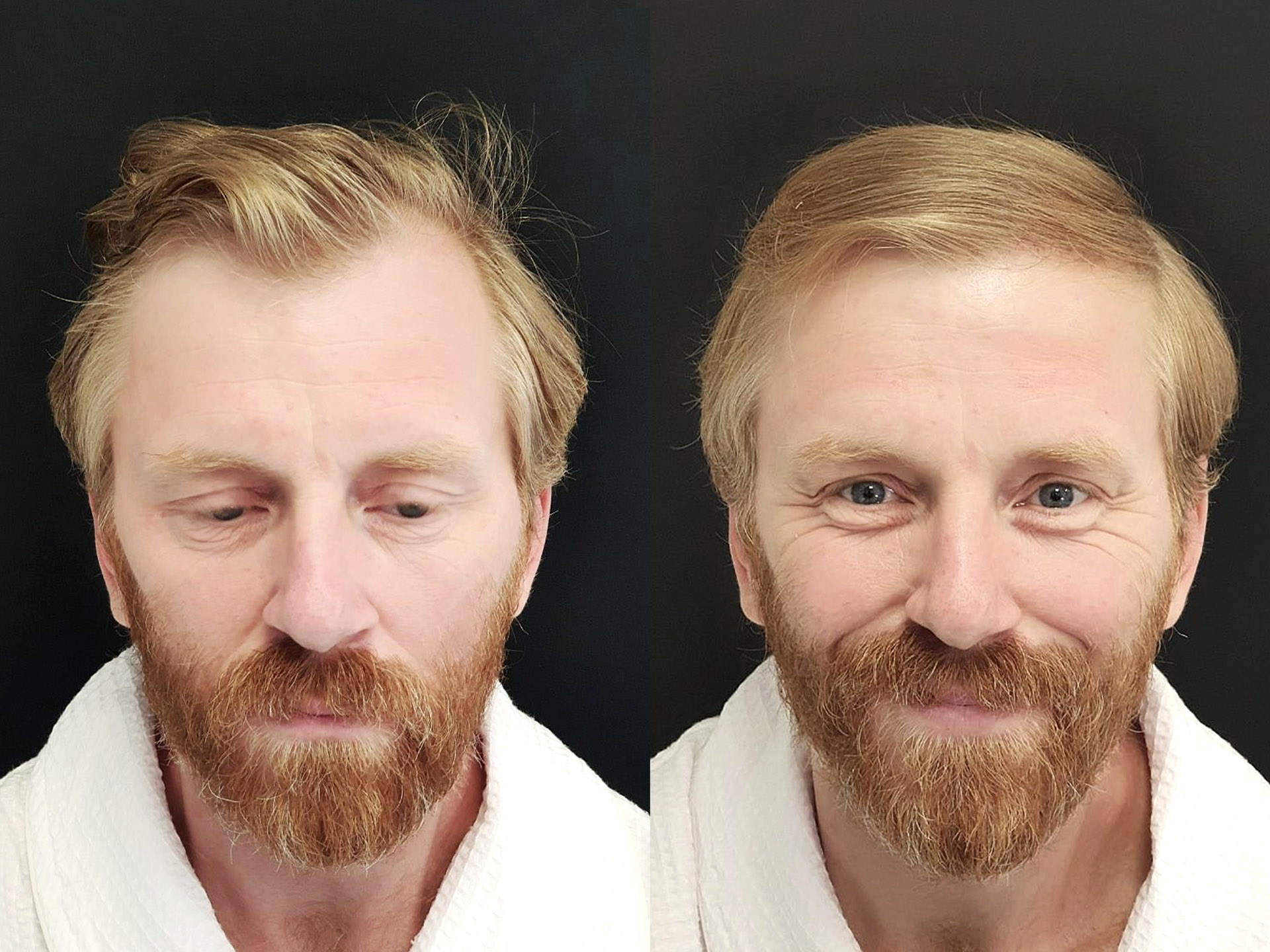 07/07/2022 / Methods
Share
Long hair transplantation
Long hair transplantation is a modern technique that involves transplanting follicular units with long (3 cm or more in length) rather than short (2 mm) hair, as is the case with conventional hair transplantation techniques - FUT or FUE. This minor difference has completely changed hair transplantation and opened new horizons for hair transplant surgeons. As with conventional short hair transplant techniques - FUT or FUE, transplanted long hair falls out two weeks after surgery and starts to regrow after three months. But despite this minor flaw, long hair transplants have tremendous advantages:
It is the only technique that shows a result during and immediately after the surgery. Both the patient and the surgeon see the result that would normally be seen only after one-year post-operation. The patient leaves the operating room without any trace of intervention - no red dots in the donor and recipient areas, no bandages, and no swelling. Patients leave the clinic with a finished result - with new hair! A wave of extremely positive emotions overwhelms the patient and our team after the completion of the hair transplantation procedure.
Since the surgeon sees the result during the surgery, he can distribute the hair follicular units and direct them in a way that would create the most natural and optimal look.
Another advantage of long hair transplantation is that there is virtually no rehabilitation period. The patient can go to a business meeting or on a date immediately after the surgery without any traces of intervention.
The only disadvantage of this technique is that it is time-consuming, expensive, and requires the highest qualification of both the surgeons and their team. In principle, long hair transplants can be done using both FUT and FUE methods, but because of the drawbacks inherent to FUE, we almost always perform long hair transplants using FUT. The linear, thin scar that remains on the back of the head after the FUT is not a concern because if the patient decides to wear long hair, the scar is virtually invisible.