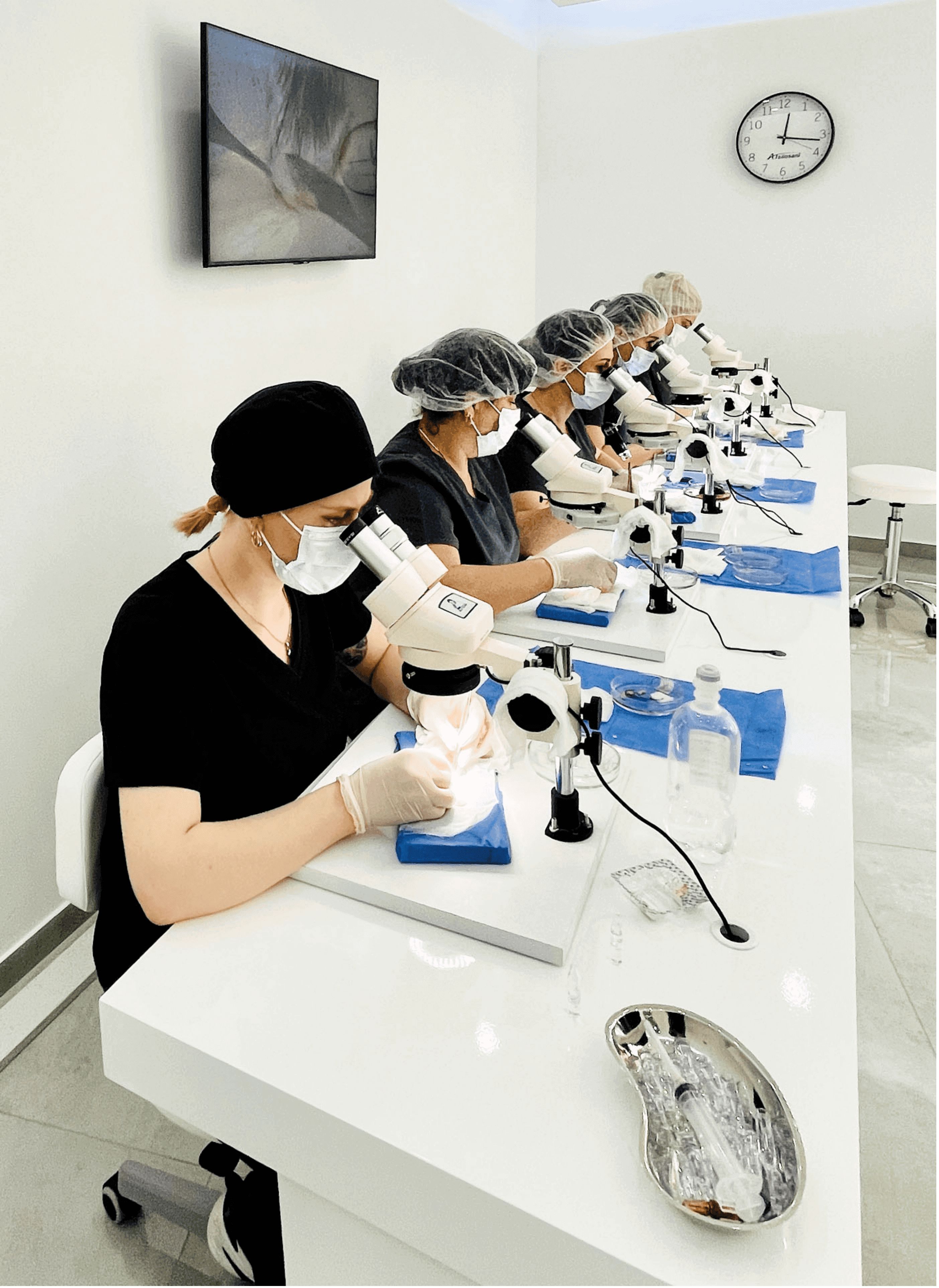 24/01/2023 / Methods
Share
FUT Transplantation (Follicle Unit Transplantation or strip surgery)
FUT transplant (Follicle Unit Transplantation or strip surgery) is a hair transplant technique in which donor material is harvested in the form of an ellipse-shaped hair-bearing strip from the back of the head. FUT hair transplant timeline is the following: first of all, hairline design is formed, after of which administration of local anaesthesia is being performed. Next step is harvesting of donor strip. The superficial donor wound is sutured with so-called trichophyte closure. The harvested donor strip is being dissected under stereomicroscopes by experienced surgical assistants to isolate individual, high-quality, undamaged follicular units (see Photos 1 and 2).
On the following stage recipient sites are formed by a hair transplant surgeon and then surgical assistants place grafts using forceps or dull implanters.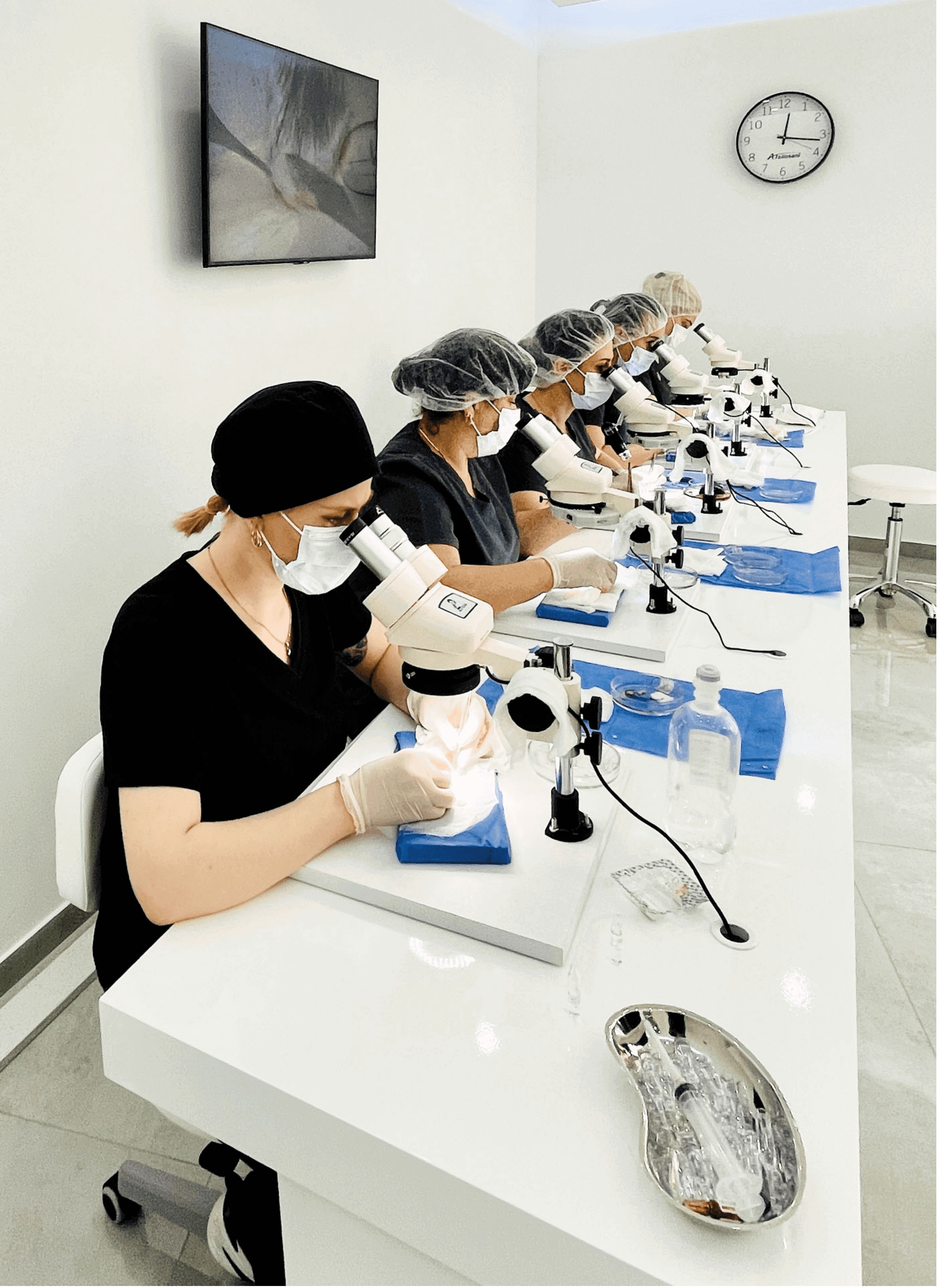 Photo 1. Preparation of grafts under stereomicroscopes with high magnification during FUT transplantation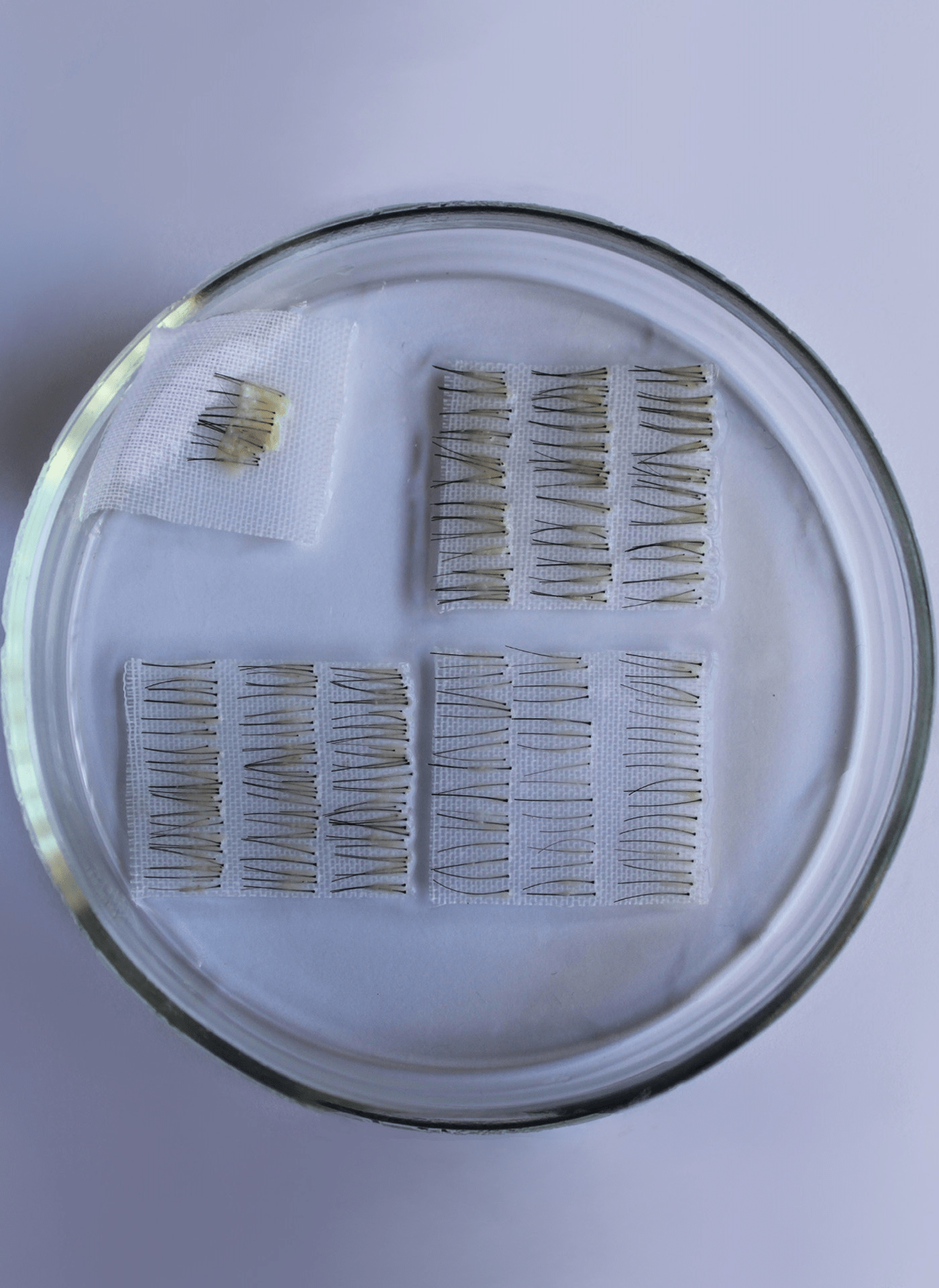 Photo 2. FUT grafts - skin sliver and 1, 2, and 3 hair grafts without any damage
FUT is a staple of hair transplantation. In fact, FUT transplant technique has only one disadvantage: a narrow linear scar on the back of the head (see photos 4, 5 and 6). However, the FUT transplant scar is virtually invisible unless the haircut on the back of the head is very short. But on the other hand, the FUT transplantation has many advantages:
In contrast to FUE transplant, FUT transplantation makes it possible to obtain significantly more grafts from the donor area, either with single or multiple hair transplant procedures. Subsequently FUT hair transplant results are always better and at least not worse than FUE transplant. With the FUT transplant technique, there is no reduction of hair density on the back of the head and depletion of the donor area.
During FUT transplantation, grafts are dissected by experienced surgical assistants under stereomicroscopes with high magnification. Such direct visualization of the follicular units allows for a precise preparation of the highest quality grafts without any damage and transection. It has also positive effect on the FUT hair transplant results. You can observe FUT hair transplant results and FUT hair transplant before and after photos on our website on the Results page. Approximately half of these photos belong to the patients who underwent FUT transplantation and half of those with FUE transplant. We assure you that you will not be able to distinguish which of those techniques have been performed on them.
Transection of follicles with FUT transplantation is significantly lower than with FUE transplant (see photos 2 and 3). Transection is very harmful for survival rate of the grafts. Consequently, we can conclude that FUT hair transplant success rate must be higher and at least not lower than FUE hair transplant method.
During FUT transplantation, grafts are only harvested from a permanent donor area. This is very important as harvesting grafts only from the permanent donor area definitely improves FUT hair transplant results in a long-term prospective.
FUT transplantation does not require shaving or shortening hair like FUE hair transplant method. A patient leaves the clinic without any bandages or traces of hair transplant making the postoperative period less noticeable than after FUE hair transplant procedure. You can check some of FUT hair transplant video clips on different internet platforms and YouTube which might scare a patient but in fact this procedure is absolutely painless and practically without blood loss. FUT hair transplant suture line and later FUT transplant scar is as we said very delicate and fine and as a rule it's difficult to find them in long hair
Since FUT transplantation is quicker and less labour-intensive for the doctor than FUE, the FUT transplant cost is lower than with the FUE method.
Except of the linear scar in the donor area, FUT hair transplant side effects are the same as during FUE hair transplant method. This is numbness in donor area (till two months), shock loss (persisting hair loss during the first month after the procedure) and folliculitis which rarely appears in the recipient area (in one month after FUT or FUE hair transplant procedure).
Despite of the fact that FUT transplant technique has so many advantages, sharp increase of FUE transplant procedures is being noticed in the whole world in the last decade. Although school of FUT transplantation in USA as well as school of FUT transplantation in UK was traditionally stronger, significant decrease of FUT transplant procedures in favour of FUE transplant procedures was noticeable in these countries too. This is caused by several reasons: 1) Some patients who have seen FUT hair transplant videos and are being alert towards potential of having FUT hair transplant scar on the donor area after the procedure. That is why they choose FUE hair transplant method; 2) Organization of FUT hair transplant procedure requires broad experience of the surgeon with strong surgical skills, large team, microscopes and more equipment; 3) Insurance for FUT transplantation in UK is much higher than for FUE hair transplant that is why majority of hair transplant surgeons prefers to conduct only FUE hair transplant procedures.
As already mentioned, a strong team and experienced hair transplant surgeon with good surgical skills are needed for conducting FUT transplant procedures. Consequently, FUT transplant training is more difficult task although we successfully conduct hair transplant training with this technique as well for very short training course. We can surely state that our institute is the only clinic in the whole eastern hemisphere which conducts FUT hair transplant training courses regularly on a monthly basis.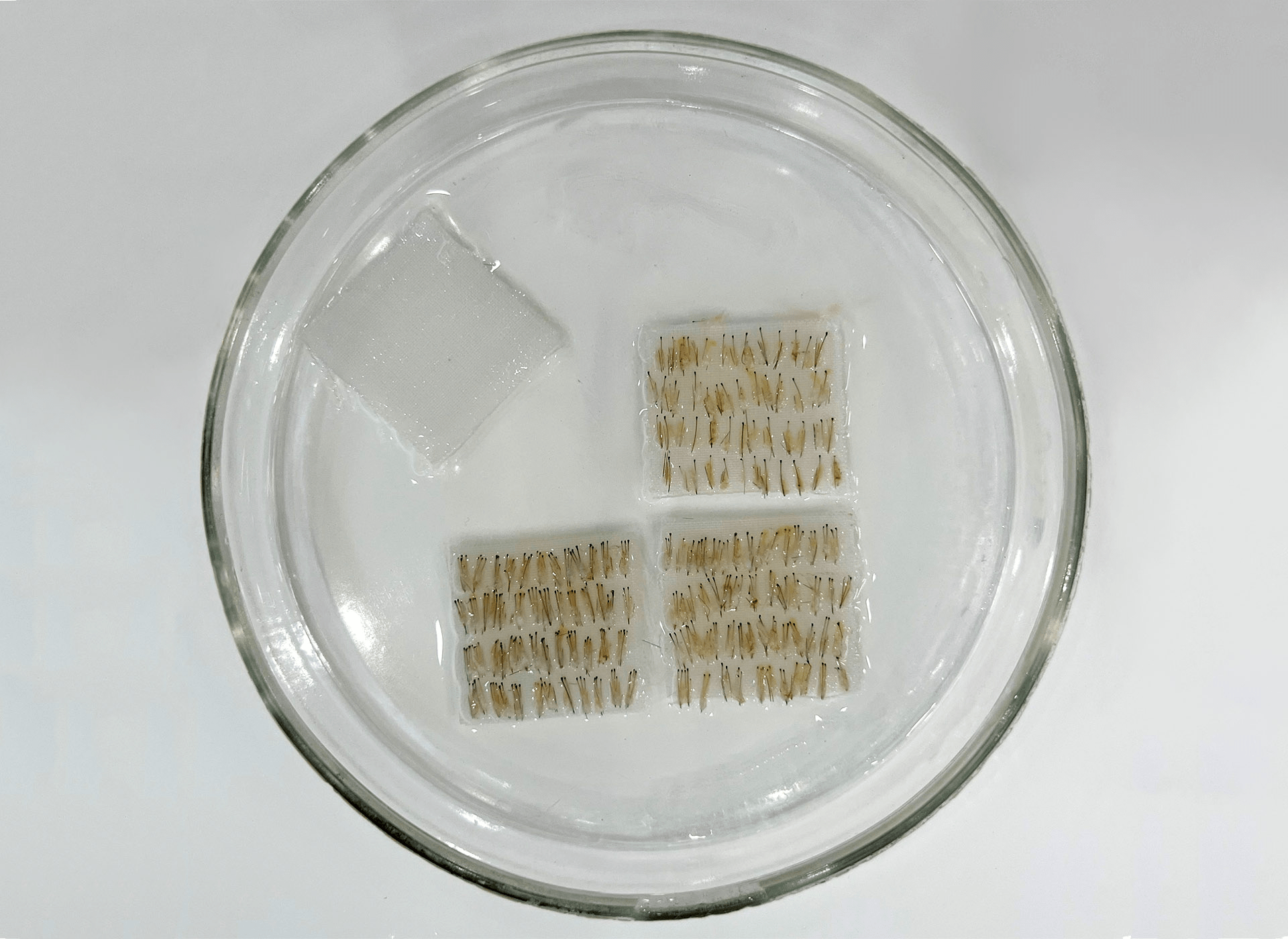 Photo 3. FUE 1, 2, and 3-4 hair grafts. Multiple follicle transections are visible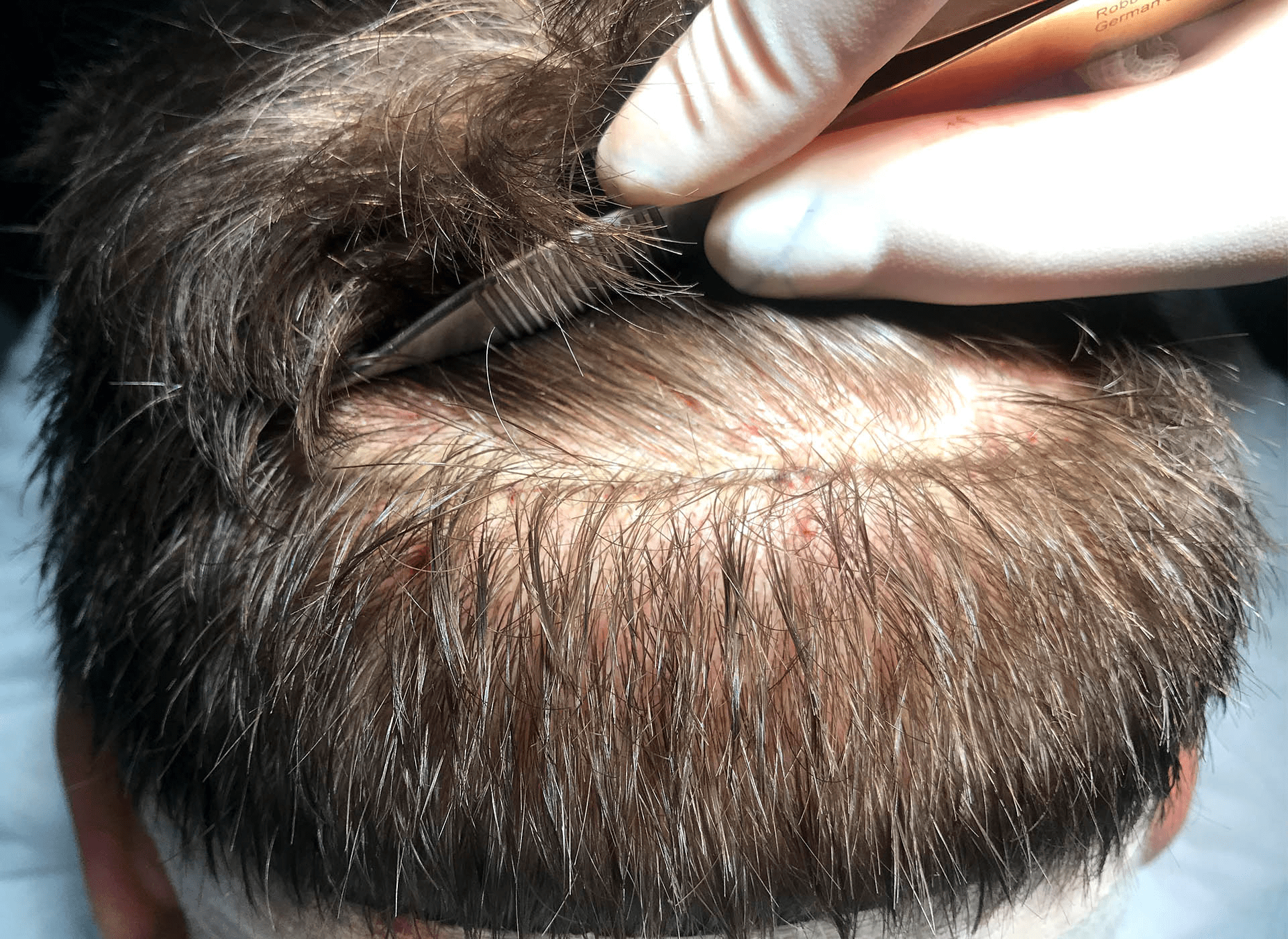 Photo 4. Suture line on the back of the head immediately after hair transplant pricedure with the FUT transplant method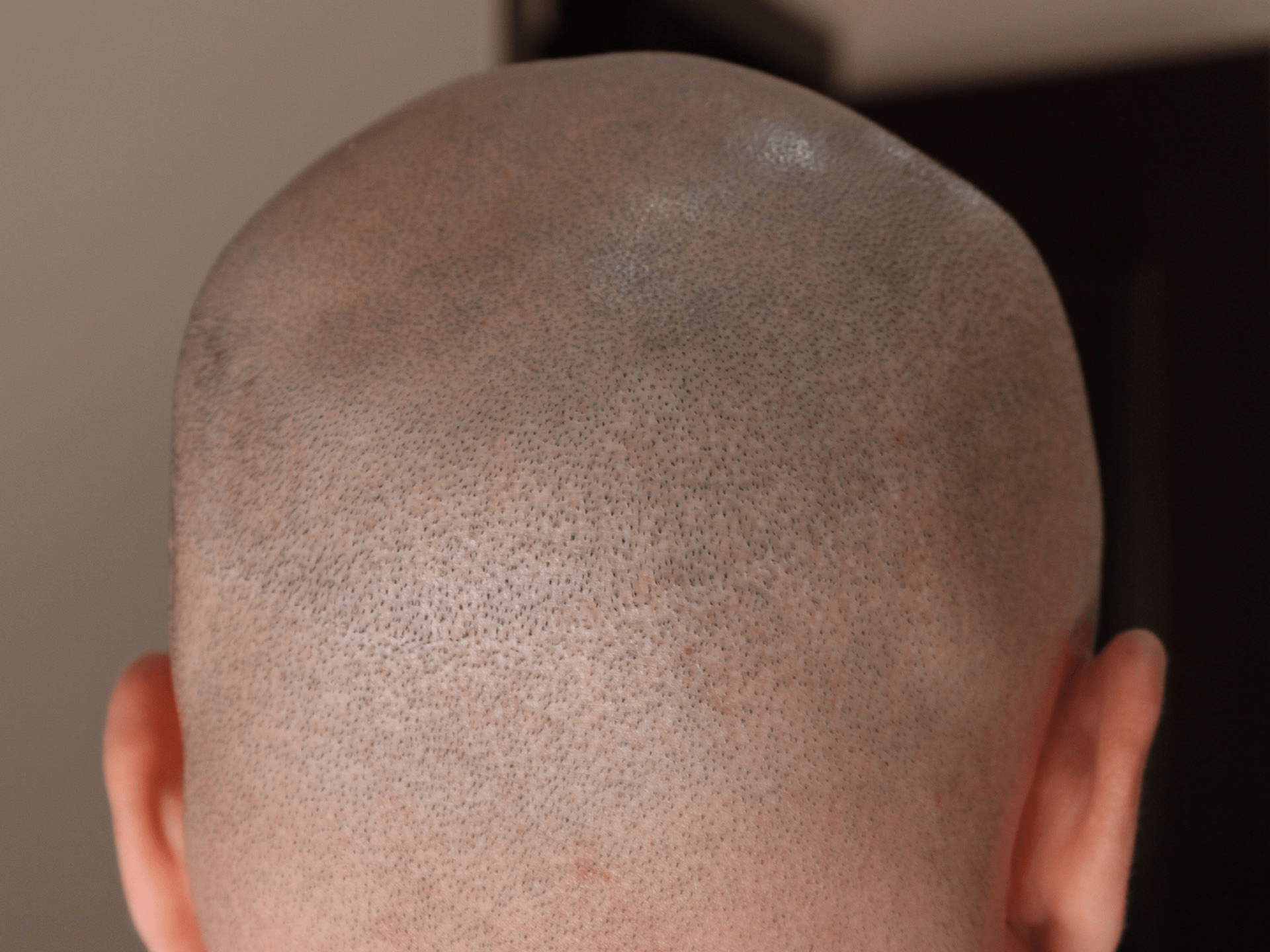 Photo 5. The thin linear scar on the back of the head one year after hair transplantation with the FUT transplant method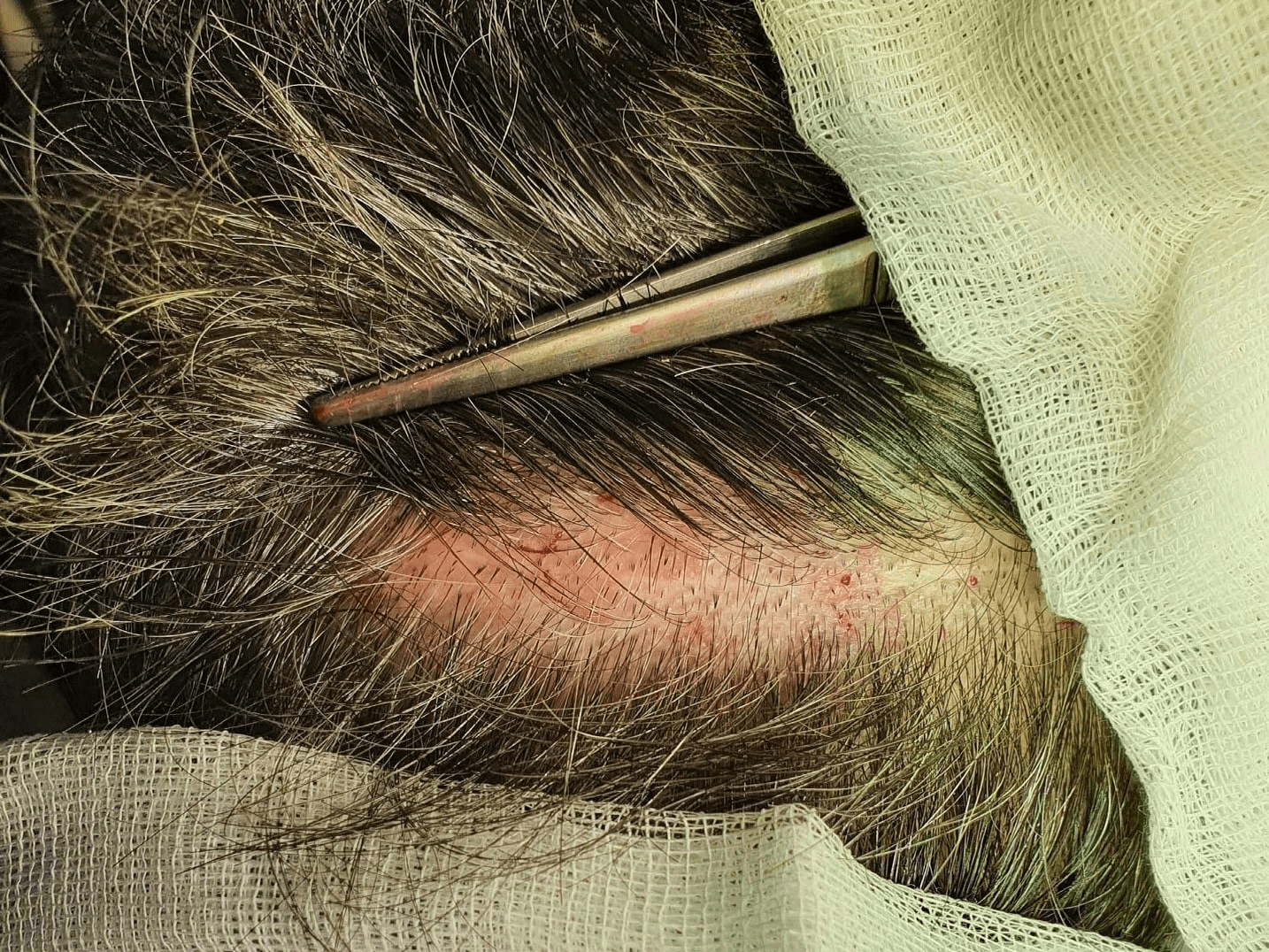 Picture 6. Another example – a thin linear FUT transplant scar on the back of the head one year after FUT transplantation